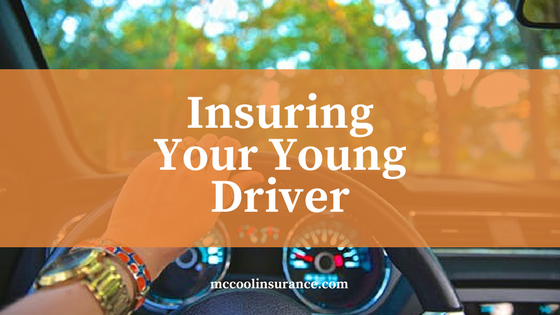 So Your Child Is Driving…
If you ask any parent, there is no way to prepare for the day your child takes the car to the open road. Let's face it, you cannot keep your child from growing up and the only way they can become an experienced driver is through practice. You cannot control their actions, but you can be sure their insurance will cover them and their fellow drivers.
When it comes to insuring your child, the laws can be very confusing! So here are some commonly asked questions in our office…
Does my child need insurance if he or she has a learner's permit? When a child has a learner's permit they do not have to be added to an insurance policy until they have a license. All companies require a driver's license before a driver can be insured. Luckily, insurance follows the car and not the driver. This means that the permitted driver will be covered under the policy of the car they are driving. We tell customers to remember that the owner of the car a permitted driver uses is liable for any damage or accident while the permitted driver is operating the vehicle.
Can I get an insurance quote for my child before he or she their license? We understand that taking another driver onto your policy requires financial planning. Before a driver is 16 (of licensed age) companies can offer an estimate. It is also important to remember that a key factor in the price is the type of car the driver owns. To get an exact rate for insuring a youthful driver, you will need their license number and the car they will be driving.
Can my child have his or her own policy if they are under 18 years old? Technically anyone with a license can get their own policy. We like to recommend otherwise if the child is under 18 years old because this route can be very expensive. When someone has only had his or her license for less than three years they will incur an additional surcharge because they do not have driving experience yet. Studies have shown that the insurance rates for a youthful driver are cut in half when they are added onto their parent's policy. The reason is because the parents will get a multi car discount, and they are taking on part of the risk so insurance carriers are more comfortable with giving a lower rate.
Will my rates change if I add my child onto my policy? Your policy will increase if you add a youthful driver to your policy because the rate change is based on the age and gender of the person that is being added.When someone is added to a policy and is rated, most companies will have everyone on the policy rated based on not only themselves, but any other driver on the policy as well. This can cause the rates for every driver on the policy to go up. This is due to the risk that one person poses on all the vehicles in the home. For example, if the newly licensed driver uses his mother's car and gets in an accident, the mothers vehicle will incur the penalties for the accident (because insurance follows the car and not the driver).
Additional facts you need to know when you add your child to your policy
The parents names also need to be on the title of their car for it to be added to their insurance policy.
Many companies offer a good student discount if they have a "B" average or better.
If the driver is under 25 years old they do not qualify to have rental coverage on their vehicle if it is totaled in an accident. This is because of the requirements rental companies have in place.
The type of car that is purchased will be a big determining factor of the insurance cost (Sports cars tend to be more expensive).
Adding a youthful driver can come with many questions because for many, it is unfamiliar territory. McCool Insurance Agency is here to guide you through the process so that you can leave knowing your child is properly covered!
For  inquiries for youthful drivers or additional questions, call us today!
(410)398-1373