It seems like it was just yesterday that the summer season rolled around! For many of us, we look back and realize we did not take full advantage. We seem to work the summer away and wish we would have done more outdoors when we had the change.
Before long, we will pull our sweaters out and run to Milburn Orchards of Cecil County for their long-awaited apple cider donuts!
Soak up the Maryland sun!
Don't let the 80-degree weather get away from you.  Cecil County is full of outdoor activities that will not require long travel or a large investment. Here are a few local weekend ideas as we approach the end of Summer!
Take your boat to a local dock restaurant!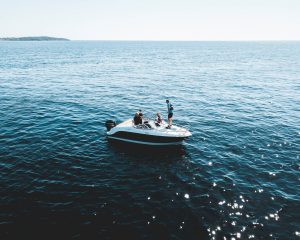 If you are a local to Cecil County, you know  Schaeffer's Canal House and The Chesapeake Inn in Chesapeake City! The best time to visit with your family is when they have their dock seating available. You are still in for a treat if you do not own a boat. It truly is an experience of seeing the ships passing by while you're enjoying your seafood favorites!
Another place to try is Lee's Landing Dock Bar in Port Deposit! This local gem provides an exciting atmosphere. This bar is seasonal because of what they offer on their outdoor patio. You will feel like you are down at the beach as you step your feet in the sand while listening to live music!
There are not many places where you can be served on your boat! So get out before you winterize and take advantage of these outdoor restaurants while you still can this season.
Take a hike!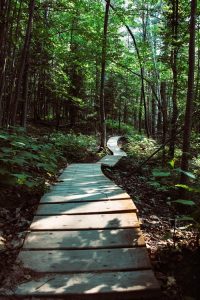 Hiking has to be one of the best activities to do once the weather starts to cool down. Cooler weather means fewer bugs and low humidity! Turkey Point Light House Trail is a rare find. Locals can tend to forget about all this trail has to offer.
Located at the end of a peninsula, Turkey Point Light House is a fairly flat trail. At the end of the hike, you are greeted by some of the best views Cecil County has to offer! Get the family together on a Saturday to check out the lighthouse. The lighthouse is open to climbers on weekends from 10:00 AM to 2:00 PM through October(weather permitting).
Check out Fair Hill Nature Center if you are looking for more challenging terrain! This park provides miles of trails that you cannot possibly do in one day. You will find fellow hikers, bikers and horseback riders as you make your way down the trails. Although the trails are challenging, they offer gorgeous views that you will have to bring your camera to capture!
Kayak the Chesapeake Bay!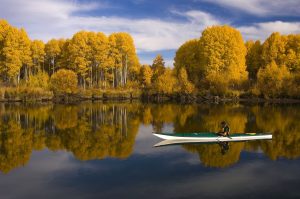 Bay Venture Outfitters is a must if you do not have kayaks of your own! Conveniently located off Northeast Mainstreet, they truly make kayak and paddleboard rentals easy.
Kayaking on the bay offers beautiful sites along with wildlife you were not ready to find! You will see deep coves that are filled with turtles, birds catching fish mid-air, and geese soaking up some sun.
Bay Ventures allows you to either make a reservation or rent on-site! Mainstreet is also a quick walk away where you can stop by after for a bite to eat. A few places to consider are:
Take your motorcycle down the county roads!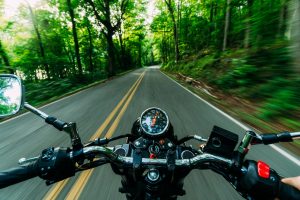 Are you an avid rider? You know the season is coming to an end. Make one of your last rides of 2019 memorable!
Take a whole day to explore all the sites of Cecil and Harford county. Start your day with some breakfast at the Northeast Family Restaurant. Once you finish your omelet, make your way to the north side of the county. All these slow back roads provide views of local farms and possibly fall colors if you are lucky.
Next, stop by Chesapeake Harley Davidson! Take your time to chat with the other riders that our out and pick up some of their summer clearance items while you can.
Finally, finish with an early dinner at the Hilltop Inn! This is a destination for many local riders. This restaurant offers great deals and live music.
Don't be bummed that summer is almost over! The heat is still full swing and you still have time to make memories with your family and friends.
Call our agency for any of your boat or motorcycle insurance questions!
(410) 398-1373