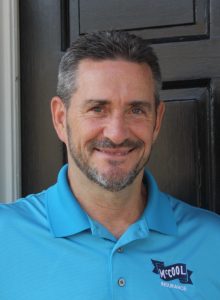 Bill McCool
Dad, Sports and Fitness Enthusiast, Gardener, Cook, and Owner.
Email: Bill@mccoolinsurance.com
Bill joined the family agency in 1984.
Bill is currently the owner and President of McCool Insurance. He studied Insurance at Eastern Kentucky University where he met his wife Docia. Born and raised in Elkton and is the proud father of three sons Will, Wes, and Joe. He enjoys gardening, bass fishing, exercising, and spending time with his family. Bill has always had a passion for food and loves to cook. He is an avid sports fan at many levels and enjoys attending NFL and NHL games with his boys.
Mom, Fashion Enthusiast, Animal Lover, and Book Keeper.
Email:  docia@mccoolinsurance.com
Docia has had her Maryland Insurance License for over twenty-five years and is currently the bookkeeper for McCool Insurance.
She is from Louisville, Kentucky; but married her college sweetheart in 1985 and has lived in Maryland ever since. She has three sons and three dogs, all their animals are from a rescue. She enjoys time spent with family and friends, attending weekly fitness classes and volunteering with local non-profits.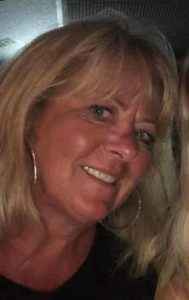 Lynda (LYN) Bailey-Grabart 
Beach Lover, Harley Rider, Office Manager, and Licensed Commercial Insurance Agent.
Email: lyn@mccoolinsurance.com
Lyn has been with McCool Insurance for over 37 years.  She started as the receptionist before getting her license.  She worked in personal lines and commercial lines working her way up to her current position of office manager.  Her main focus now is commercial lines.  Lyn is a wealth of knowledge and enjoys mentoring the newer agents in the office.
In her free time, Lyn and her husband enjoy a sunny day on the Harley and trying new restaurants.  Lyn has salt water in her veins and enjoys fishing and spending time at the beach in Ocean City, MD.  Lyn has a large extended family she enjoys spending time with them all, but the biggest joy in Lyn's life are her 5 granddaughters.  Lyn can strike up a conversation with almost anyone and enjoys meeting new people.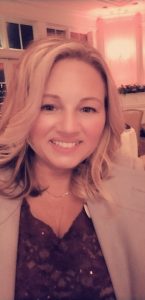 Dorothy Barone 
Mother, Mom-Mom, Hockey Fan, and Licensed Insurance Agent.
Email: Dorothy@Mccoolinsurance.com
Dorothy began working at McCool Insurance in 2003 where she received her P&C insurance license. She has worked in both the personal and commercial lines departments in our agency. Her favorite part of her job is customer service and interaction with her customers.
Dorothy loves spending time with her husband, two daughters, son, daughter in law, granddaughter and her loving dog.  She also is a diehard hockey fan. If she's not cheering on her husband who coaches the Philadelphia Demons, they are cheering for the Philadelphia Flyers together!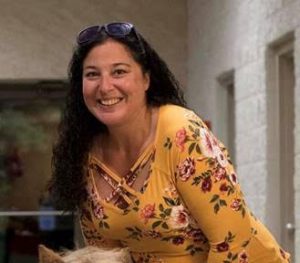 Melinda Nunley
Mother of Three, Cheer Coach, Licensed Insurance Agent.                                    Email: Melinda@mccoolinsurance.com
Melinda has been with McCool Insurance for 2 years.  She started in the commercial department but has settled into her role as a personal lines agent. Her favorite part of her new position is meeting her customers face to face.
Outside of work Melinda can usually be found cheering her daughters on in their various sporting events as well as coaching her youngest daughter's cheer squad. She is also very active in her church and enjoys spending time with her extended family.  She is an excellent chef and baking enthusiast always trying new recipes.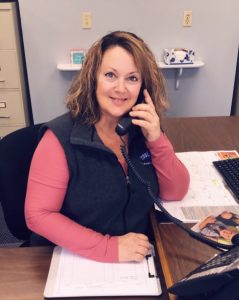 Rita Bailey
Agency Cheerleader, Active Mom, and Licensed Insurance Agent.
Email: rita@mccoolinsurane.com
Rita Bailey has been with McCool Insurance for 4 years. She is the receptionist and recently received her insurance license. Do not let her title fool you, she also helps the agency quote and writes insurance policies!
A fun fact about Rita is she has an extensive background in photography. Outside of work she enjoys spending time with her husband, two boys and extended family. She loves big family gatherings, walking, and gardening.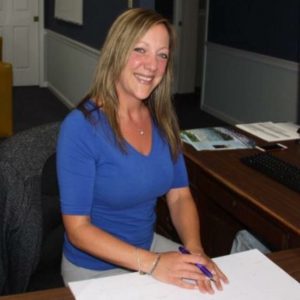 Christy Lewis
Mother, Outdoor Enthusiast, Field Hockey player, and Licensed Insurance Agent. Email:Christy@mccoolinsurance.com
Christy is one of the newer members of the McCool Team. She may be new to us, but she has over fourteen years of insurance experience under her belt!  Her background includes writing both personal and commercial lines insurance. Christy likes to stay active and spend her time with family. One of her favorite things to do is cheer on her children at their sporting events!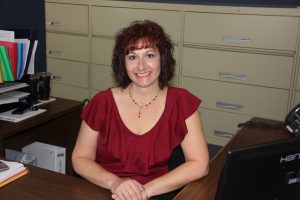 Lisa Evans
Mother, Die Hard Ravens Fan, Music Lover, and Licensed Insurance Agent. Email:Lisa@mccoolinsurance.com               
Lisa has been with our agency for a few months now but has over fourteen years of insurance experience under her belt! You will notice her attention to detail, and true caring nature when you speak with her about your policies.
Lisa is a mother of three daughters that she loves to spend her time with! If she is not spending time with her daughters and her husband she is walking the local antique stores for her next big find!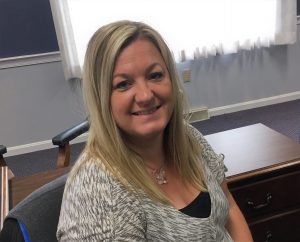 Leta Brannon
Mother, Outdoor Enthusiast, and Licensed Insurance Agent.  Email:Leta@mccoolinsurance.com      
Leta is our Agencies newest member. She has her B.S. in Organizational Management and has her dual license in Property & Casualty, as well as Life & Health.
In her spare time, Leta likes to be on the water or at the ocean; she likes traveling, road trips to see new places, and enjoys spending time with her family and friends.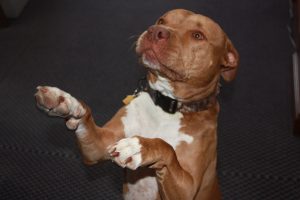 Cujo McCool
Rescue, and Office Mascot.
Cujo was rescued on December 25, 2014, from the Cecil County Animal Shelter "Buddies for Life". He quickly showed his friendly, loving personality and that was when he became our office mascot! He is now the first employee people ask to see when they come in.
Cujo's favorite place to be is in the office where he greets every customer. He enjoys belly rubs, napping in the sun and eating peanut butter!