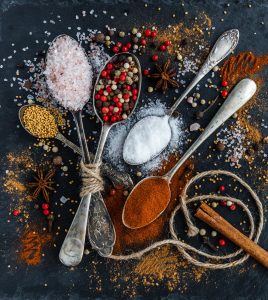 The brisk fall air has rolled in! Pumpkin spice lattes are flowing, holiday decor is out, and everyone is taking out their seasonal recipes they waited to cook all year!
Come fall, the McCool office is guaranteed to have different baked goods that are homemade by our very own Docia McCool. Many of these recipes are among popular favorites such as pumpkin muffins, chocolate chip cookies, and zucchini bread!
One recipe that is rare to see but among one of the BEST is a special recipe by Bill McCool's grandmother "Mawsie". These holiday cookies are special to the family and until now, have been a kept secret!
This is a quick and simple recipe that is a great addition to any holiday party, or after school goodie to keep in the cookie jar! Keep reading for the full recipe…
Mawsies Specialty Sand Tarts:
Ingredients:
4 cups cake flour
3 teaspoons baking powder
1 cup butter
2 cups sugar
2 eggs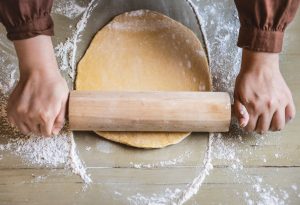 Cooking Instructions:
Preheat oven to 350 degrees.
Sift together flour and baking powder.
Cream butter, add sugar gradually and cream until light and fluffy.
Add eggs and flour and then chill.
Roll on floured board to 1/8″ thick.
Cut with floured cookie cutter.
Decorate with colored sugar.
Bake 6-7 minutes and watch carefully.
We all have a recipe that comes to mind when we think of the holidays, now that we have shared one of our favorites we would love to hear yours! Comment below with your favorite seasonal family traditions and recipes that your holiday season is not complete without!