When I bought my first home it all happened quicker than I expected. One day I was casually looking on Zillow and three months later I was decorating our new living room!
If you have been through this process recently, all you can remember is all the paperwork that was needed, processed, and approved to make your dreams a reality.
In the hustle of trying to hit all the deadlines involved, homeowners insurance can easily become something you buy just to get the mortgage approved. This is a scary thought when this policy single-handedly covers one of the biggest investments of your life. 
Similar to car insurance, we can tend to shop for price. One should review the coverages before they buy and understand what they are paying for. After all, no one wants to hear that a claim isn't covered when you thought it was!
It's always best to do a coverage review with your agent who can help you understand the wording in the policy.
Catastrophic Events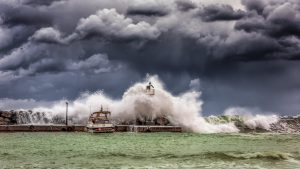 A common misconception is that a homeowners policy covers anything that causes damage to your home. Unfortunately, a homeowners policy is VERY specific as to what it will cover. Catastrophic events include earthquakes and floods which may not make the cut under your homeowner's policy. Surprisingly, many homeowners policies actually cover tornadoes and do not require an additional endorsement or "rider". Hurricanes are covered (wind). However, there is no one policy that can cover your home in the event of a hurricane.
We highly recommend asking how to buy coverage for catastrophic events if you live in a high-risk area.
The Property Itself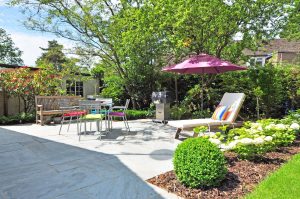 The main part of a policy is the dwelling coverage. This includes the home along with other structures on the property.  Additionally, there is a separate limit for your contents.
There are specific limitations on all homeowners policies.  This means your homeowner's policy may not cover damage to your landscaping, plants, or the ground.
It is important that you understand which is covered.   Certain personal property, such as jewelry, watches, furs, guns, and silver are covered for a limited amount in the event of a theft claim.
Negligence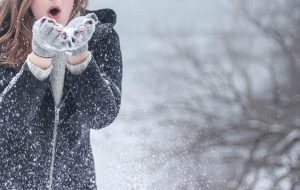 The true definition for "negligence" is the failure to use reasonable care, resulting in damage or injury to another. At times, this can be a little unclear as it pertains to a homeowners policy. A few examples where this would apply to this policy would be:
Not removing the snow or ice where visitors could walk and get injured. 

Letting the trees rot without removing them and they cause damage or harm to another.

A pipe bursting in your home and you leave it and do not take action to prevent further damage.
A homeowners policy will pay if someone gets injured as a result of your negligence. In certain instances, your liability clause will still offer coverage for legal fees but may not cover the damage/ injuries resulting in your negligence.
General Wear and Tear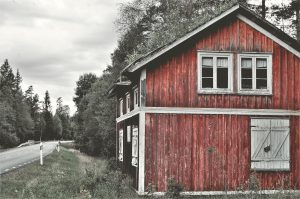 One major misconception is that a homeowners policy will cover anything that needs to be fixed or updated on your home. Wear and tear is a 25-year-old roof that needs to be replaced, or windows in a very old home letting in a draft that needs to be updated. A homeowners policy will only cover damage that falls under one of the covered perils.
You can actually save money on your annual policy if you make major updates to your home that would prevent future damage. All you need to do is call your agent and let them know you made an update and they will update your policy. There is potentially some substantial savings if you replace your roof, updated your electric, or install a new HVAC system.
Every insurance policy is very complex and specific as to what it will cover. The one mindset to get rid of IMMEDIATELY is that everything will be covered.
We recommend taking the time to let your agent break down your policy and explain the coverages in detail. You may find you are someone that requires additional coverage to protect your home. 
Call us today to review your policy and how we can make it better fit your needs!
(410) 398-1373