McCool Insurance Agency in Elkton, Maryland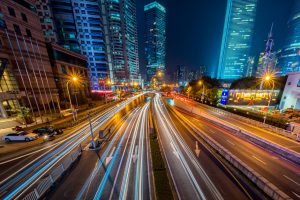 What determines my insurance rates?
We get this question in our office all the time! Each year we have our customers wonder why their insurance rates increased even though they have not been in an accident or received any tickets. Several factors can affect national rates. Unfortunately many of these rate changes are out of our control. It can make anyone feel like a little fish in a huge pond.
So what causes these nationwide rate increases?
Covering risk
When it comes to annual rate changes each year, companies have to take the previous year into consideration. Then they calculate future risk or loss on their end. High powered statistics are run each year called actuaries. The numbers that are taken into consideration are tickets, types of cars, driver ages, and accidents along with many other factors. The final number brings up what it would cost to cover each of these vehicles in that state.
If the prices of the overall demographic in the area you live in goes up, your rates will see the change as well. This will happen even if you did not contribute to the spike in prices.
Claims
Most of the time companies try to settle the case for the least amount as possible to avoid going to court.
The price to repair vehicles has increased as the technology in vehicles advance. For example, many mirrors and bumpers have cameras and sensors now. This increases the amount needed to repair this damage in the case of an accident.
With an array of variables considered, many of these changes are entirely based upon the sum of every driver that is likely to face an accident, lawsuit, ticket or injury.
What You Can Do
The factor that is in your control is your statistics. We recommend to be a  cautious driver,  then to minimize the amount of tickets and accidents you face. This will ensure the premium stays as low as possible with all of the exterior factors involved.
McCool Insurance Agency of Elkton Maryland's goal as an independent agent is to give our current and future clients the best coverage possible along with the best rate! Call us today to see what we can do for your insurance rates!
(410) 398-1373