As an agency that runs quotes every day, we know it can be discouraging to receive a rate that you were not expecting to see. Have you ever wondered how insurance companies decide how much someone should pay?
Well, listen up! We are about to drop the factors our companies take into consideration when they decide who to insure. Thankfully, many of these factors are under your control. Knowing these factors can help you improve your insurance history and future.
Credit Score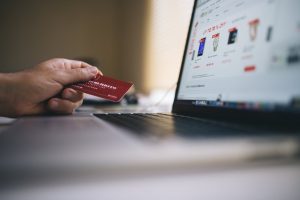 A credit score is a factor that is often overlooked. When a company runs a new quote they are running an overall insurance score.  Insurance scores are numerical scores created by insurers to predict the likelihood that you'll have an accident or fill out a claim. The scores are calculated from information on your credit reports, in turn taking your credit score into consideration.
"Scores effectively predict the number of claims consumers file and the total cost of those claims. Their use is likely to make the price of insurance better match the risk of loss that consumers pose. Thus, on average, as a result of the use of scores, higher-risk consumers pay higher premiums and lower-risk consumers pay lower premiums" according to the Federal Trade Commission.
This can sound like an unsettling way to determine auto insurance rates. Luckily, this actually works in favor of the consumer! A credit score is in your control, and as your credit score improves, so can the rates insurance companies can offer.
Credit Karma sheds some light on this subject with helpful tips on how to improve your credit score over time.
Location
Why would my location determine my risk of an accident?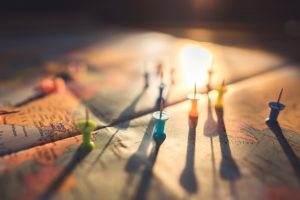 Some of the highest insurance scores in this category come from living in large cities due to the accident rate in higher populated areas. On the flip side, many people will commonly find a decrease in their rates moving to a rural area that has a lower population.
A company is looking at more than just your driving habits. If your area has a higher rate of claims, they have to look at the other drivers on the road with you that pose a risk to your vehicle as well.
Driving History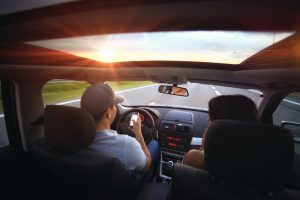 This factor is pretty straight forward but this is one of the biggest indicators a company examines to rate your risk of a future accident. Something as small as a traffic violation all the way to a totaled car claim is reviewed and changes the rate a company can offer someone inquiring a quote.
Insurance carriers handle violations differently. Some will only look back two years while others look back three years for any violations. According to the Consumer Guide to Maryland Auto Insurance, "Insurers are prohibited from increasing your rate based on accidents or traffic violations that are more than three years old."
A previous accident is out of your control depending on the time it happened. Avoiding another accident until the three years by being proactive. This will dramatically impact your rates in a positive way long term!
Prior Insurance Coverage
We believe this is one factor many people are not aware!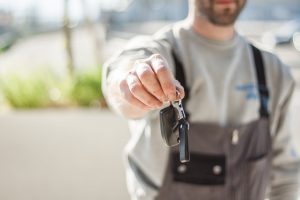 Companies looking to take on a new customer look for uninterrupted coverage without a lapse. A lapse is normally due to non-payment. They want to ensure that their new client can be trusted to pay their future premium. Many standard carriers we offer such as Allstate and Travelers will not accept someone who has a lapse in coverage within the last three years.
We recommend keeping continuous coverage al all times. Even in the case you have a car that is broken down, sold, or not being driven. This will ensure that you keep a clean insurance record for the future. Companies can normally offer a liability policy to lessen the burden of a full policy you are not "using" while keeping continuous coverage.
Vehicle Type and Use
Have you ever received the question "how often do you drive"? I would be surprised if you haven't.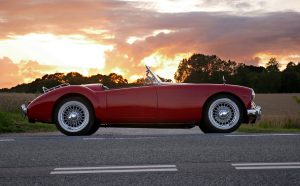 Anything over 12,000 miles a year can increase your rates due to the risk of facing an accident from time spent on the road. Someone who only drives locally to and from work may see a lower rate. This is because they are less likely to get into an accident than someone who drives full time for their job five days a week.
One way to improve this factor is the type of car you choose to drive. A luxury vehicle or sports car will pose a higher insurance score due to the price an insurance company would have to pay to fix it.
We offer a quote on vehicles before you buy them. This way you can better plan your finances and how it will affect your rates before you decide to move forward with your purchase.
We know it can be frustrating when you receive a rate that you believe is too high. We offer multiple carriers so we can determine which rates and coverage best fit your needs in one location.
With questions or for one of our licensed agents to review your policy:
Please call (410) 398-1373.