Keep Your Children Safe on Halloween!
Why do you look forward to fall?  For many people it is the rapidly changing tree colors, oversized sweaters, and cocoa. For children though, it is the creative costumes, Halloween parties, and best of all… trick or treating!
What child doesn't love dressing up as their favorite character, and running through the neighborhood with their friends collecting FREE candy?! You may trust your neighbors but you must keep safety in the forefront, especially if you are planning to take your children to an unfamiliar area to trick or treat.
Although these traditions are exciting for both parents and children alike, it is still important to keep our trick or treater's safe this holiday season!
3 Trick or Treating Safety Tips
1. Make children visible in the dark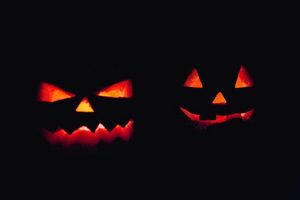 When children run from home to home with their friends, they can be in a hurry. To keep your "zoo animals" and "super heroes" safe in the neighborhood, have them wear reflective tape and/or carry flashlights. Not every neighborhood is properly lined with street lights and this can make kids hard to spot by drivers. Using tools to make children visible also help groups of children keep sight of each other in the dark.
2. Take your children to a familiar area
Many people in our community live on large pieces of property far from other neighborhoods. Take your children to a familiar, local neighborhood or look up your local "trunk or treats". These events are normally hosted by local churches and small organizations. This is where people come together to decorate the trunk of their car and hand out candy. These events are a safe way to take your children trick or treating!
3. Check your children's candy
It is recommended to check for any candy that is tampered with (opened or torn wrappers) before your children dig in! This includes any homemade treats unless you know who they came from. After all, we are collecting candy from strangers. This also gives you the chance to claim your favorite pieces of candy! Click here for more tips on how to properly check your children's candy.
We can forget these basic safety rules in the hustle of preparing for Halloween. Take a few minutes to review these rules with your children to keep them safe on Halloween night!
Fun Fact:
What is interesting is this exciting holiday was not always celebrated the way it is now. Trick or treating originated from old traditions in our history that were eventually brought to America. "Borrowing from Irish and English traditions, Americans began to dress up in costumes and go house to house asking for food or money, a practice that eventually became today's "trick-or-treat" tradition." For the full history of Halloween, click below…
 The History Behind Halloween Traditions