The annual average cost for a wedding is 33,391. This is According to a 2017 study by XO Group/The Knot. Couples may not realize the potential financial consequences should something not go as planned. This includes severe weather, transportation shut down or military deployment. Your wedding day is an investment.  We recommend protecting that investment for a low cost!
What is wedding insurance and why do I need it?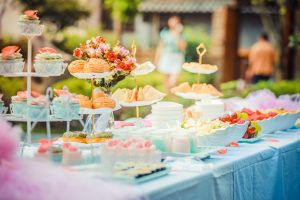 According to Travelers Insurance, a basic wedding insurance policy can reimburse you for non-recoverable deposits and purchases if covered circumstances beyond your control cause your wedding to be postponed or canceled. It also helps provide protection against no-show or bankrupt vendors, damage to wedding attire, gifts and much more, including:
Postponement due to family illnesses or travel delays.
Military deployment.
Products or services that failed to arrive when promised, like flowers or food.
Bakers, caterers, bridal boutiques and wedding venues that go out of business.
No-show photographers, DJs, musical acts and other services.
Lost or damaged wedding rings, dresses, and other attire.
Damaged wedding cake or spoiled food.
Is liability insurance included in a wedding insurance policy?
Event insurance is built like any other insurance policy and this means it has additional coverage options you can add to it. One of these additional coverage options we highly recommend is liability insurance.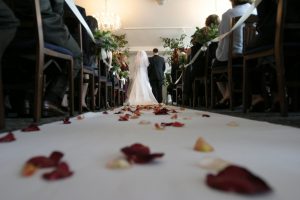 This is a special event liability coverage that is an optional addition. This covers bodily injury, property damage and personal injuries to third parties. These cover any instances that occur at the venues where your wedding ceremony, reception and
rehearsal dinner will be held — contact these venues in advance, as they may require you to show proof of liability insurance.
Event insurance has a specific coverage's and limitations when it comes to what it can cover. What you have to ask yourself is: "Can I afford to take full responsibility
if something happens to your guests, especially once they leave the property?" As many people who own a home are aware, homeowners insurance has a specific line of coverage for scenarios like this and that is liability. Unfortunately, this coverage has liability limits and exclusions depending on what was chosen when the policy was written and many times does not have the scope to cover the outcome of a potential catastrophe during an event.
Does the policy cover my event if it is canceled due to inclement weather?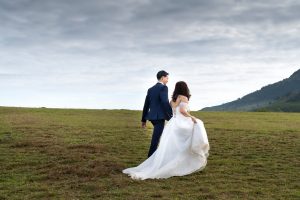 Maryland can be very unpredictable when it comes to the weather. Last year, we got record amounts of rain and storms we did not see coming. This can reap havoc on a wedding that was planned out and booked a year in advance. An event policy makes a distinction between a rainy day and a truly catastrophic event that forces one to postpone their event. A policy will only cover non-refundable expenses due to events such as a hurricane.
How long my wedding insurance policy active?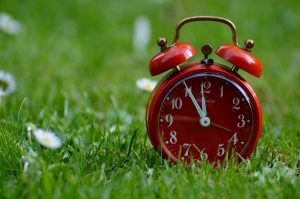 Unfortunately, a wedding policy has a timeline and when an incident occurs will determine what is covered. A policy remains in force until 2:00 A.M following the morning of the event. This means the policy will cover anything that falls under the limits until this time. Any accidents or damages following this time will not be covered.
What does wedding insurance cost?
The cost of a wedding insurance policy can vary depending on the coverage limits and options. McCool Insurance Agency offers a free quote through our carriers so we can take your specific needs into account for an accurate price.
Click Here for more frequently asked questions about wedding insurance
The world is filled with uncertainty. The last thing you want to do is leave your investment to chance. If you are unsure of your need for a policy or further questions, please call our office to speak to one of our licensed professionals to assist you further!
(410) 398-1373