Insurance is a hot topic right now with all the changes going on in the industry. You know the quote "15 minutes can save you 15% or more on car insurance".
So catchy I know!
This quote perfectly depicts the paradigm shift that has taken place in the way we like to shop! Many industries are moving to the online market as technology advances, and buyers prefer to purchase products in the most convenient way EVER.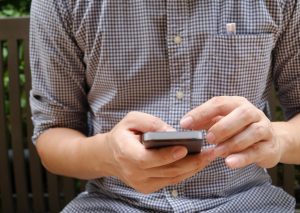 You know that times have changed when you can order your groceries online and have them delivered right to your home!
You can purchase almost anything online now including insurance. Have you ever gone online to get a quote? You may have noticed how broad the questions were and although they did not collect many details, they still supplied you with a quote.
Rewind the clock to 5 years ago. You spoke with the agent that was quoting your policies. I am sure the agent asked you many in-depth questions about your home such as…
Do you have a pool on the property? 
Do you own any dogs?
Have you replaced the roof, siding, heating and air conditioning in the last 10 years? 
Although these questions can seem redundant and unnecessary, they are asked for a good reason.
All of these questions are asked to assess what coverages YOU need, and how much it would be to replace your home in the event of a loss. Each small detail is taken into consideration and raises the value the insurance company calculates.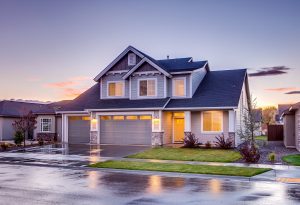 Lowering coverage to save money…
With purchases just at the end of our fingertips, we have so many different price options with just a click. Although this is easy, it takes away the additional options that may be necessary to cover your home or car properly.
Has your agent ever mentioned the word "endorsement" to you? It is a fancy word for "a clause in an insurance policy detailing an exemption from or change in coverage".
Yes, I got that definition from Dictionary.com for accuracy. 
An endorsement in basic terms offers additional coverages or exclusions that your general policy does not. We have had many times in our office that a client did not take an endorsement to save money initially, and later needed it to submit a claim to have the damage repaired.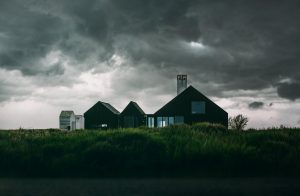 Example: Allstate offers an endorsement for your roof and siding called a siding roof replacement endorsement. What this endorsement does is it ensures that the company will replace shingles and siding that have been ripped off due to wind or hail to the likeness. This means they will replace that WHOLE side of the home's siding or roof to match the surrounding area if need be.
The company will only replace what was damaged without this endorsement. This can leave faded shingles next to brand new ones creating an eyesore…
You will save money leaving this endorsement off of the policy when you write it, but do you want to replace a whole wall of siding out of pocket so it will match or do you want your insurance company to help?
I cannot stress this enough…
Insurance is an initial investment to protect you in the event you need it most, so make it work for you!
Determining what you need regardless of price for your Maryland insurance policy.
We recommend disclosing ALL the details of your particular situation to your agent. The one thing you leave out may be what you need to be covered later.
Our agents like to take time with each customer to make sure we ask all the right questions before we offer a quote. Our goal is to give every client the coverage they need to protect everything they have worked hard for!
Please call us if you would like a quote, or would just like us to review your policy to make sure you have everything you need on your policy.
Shoes do not come in a "one size fits all" option, and neither should your insurance policies! 
(410) 398-1373